New News
How entrepreneurs in Africa are tackling the growing mountain of e-waste
With global e-waste set to reach 74 million tons by 2030, it is the fastest growing non-industrial waste stream in the world. From Ghana to Tanzania, African entrepreneurs are turning e-waste into treasure
What happens to the millions of tons of electronic products that are thrown away each year? Despite the efforts of governments to regulate how this residual vapor is managed, most do not reach formal recycling schemes.
In Europe, the region with the highest e-waste recycling rate, only 42.5% was formally collected and recycled in 2019, according to the annual report Global E-Waste Monitor Report. In the global south, it is even smaller; Only 1 percent of Africa's e-waste went through official recycling programs last year.
But these stark figures don't reveal the whole picture. Beyond government recycling schemes, informal workers and creative entrepreneurs across the continent are developing a thriving ecosystem that is giving new life to discarded electronics materials.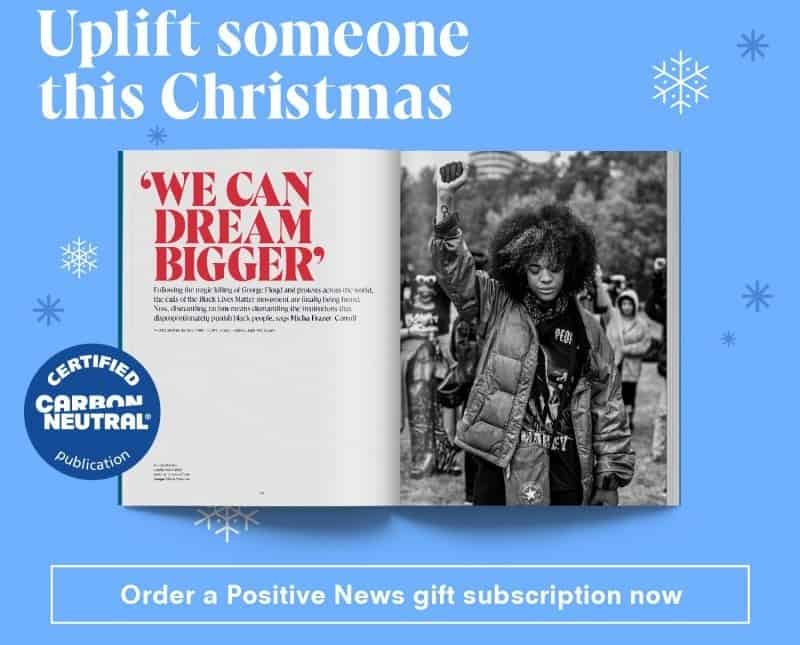 "Africa is doing very well [when it comes to] reuse and repair compared to other regions, "says Garam Bel, e-waste officer at the International Telecommunication Union (ITU) and co-author of Global E-Waste Monitor. "The informal sector is extremely efficient and profitable to make the most of this waste stream."
Near the center of Accra, the capital of Ghana, the Agbogbloshie junkyard is a vivid example. Once labeled "the most polluted place on Earth," the junkyard here is often featured as a symbol of African poverty versus Western extravagance.
But while many in the west are blissfully outlandish and contamination levels at the site are certainly cause for concern, such a description overlooks the skill and creativity of the thousands of informal workers who make a living here: repairing, dismantling, buying scrap metal. materials and do something new.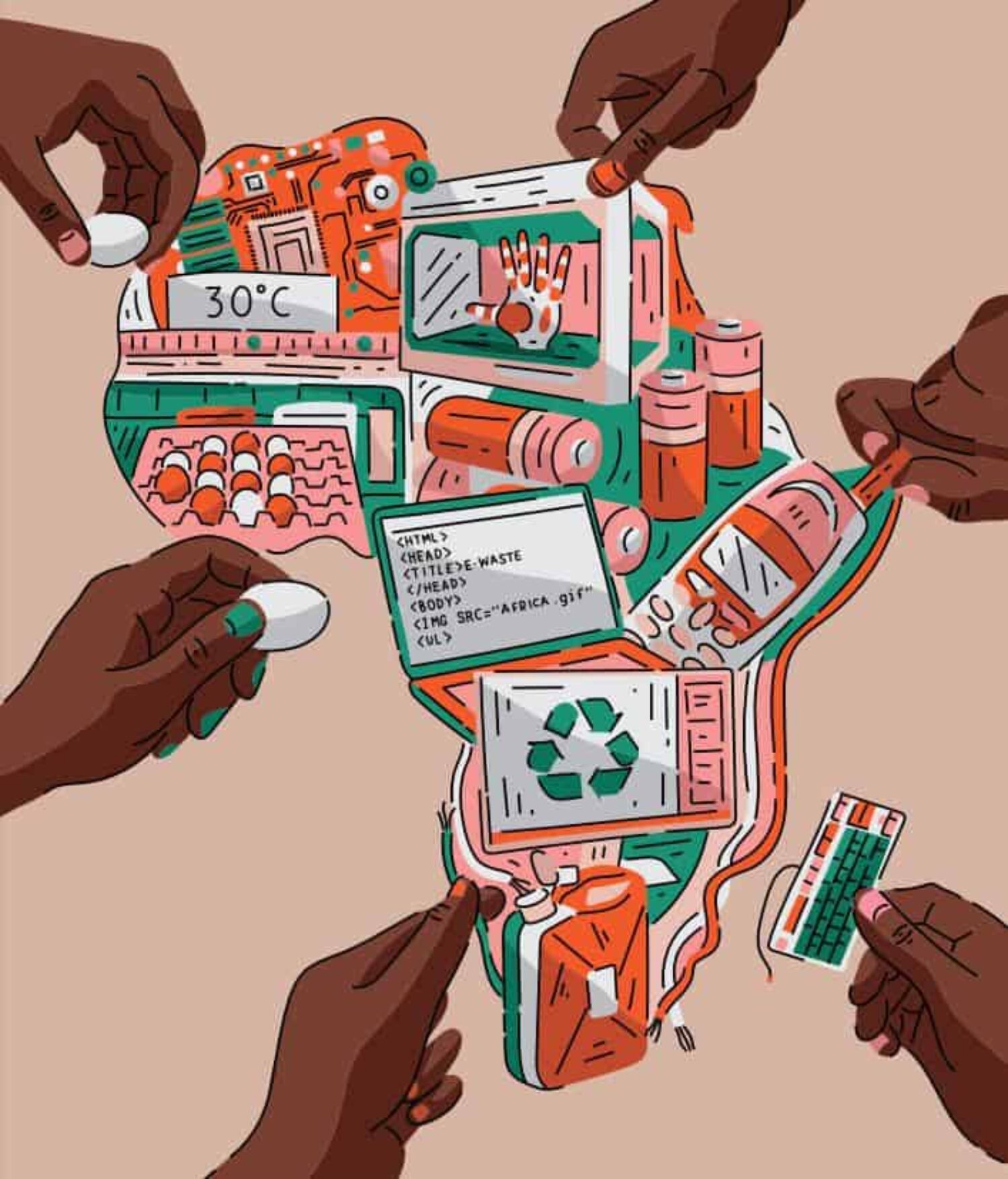 Africa's entrepreneurs are developing a thriving ecosystem that breathes new life into discarded electronic devices
Recognizing the potential of this economy, architects DK Osseo-Asare and Yasmine Abbas founded the Agbogbloshie Makerspace Platform (AMP) in 2012. It is a network of creators that organizes workshops and supports scrapyard workers to learn and collaborate. Osseo-Asare has described Agbogbloshie as a "gigantic open-air factory, where anyone can collect waste or scrap materials and give it a new life."
Products manufactured in the AMP space include household tiles, made from shredded PET waste and baked in an oven constructed from a reclaimed refrigerator condenser grill; and 'jerry computers', whereby salvaged computer parts are assembled into a drum and then attached to a display or used as separate data storage.
Meanwhile, in the agricultural north of Ghana, startup Appcyclers recently made an egg incubator prototype from disused refrigerators, offering poultry farmers an inexpensive tool for hatching chicks. The company, which has also launched a platform for trading in old electronics, aims to "promote recycling for a greener and safer environment."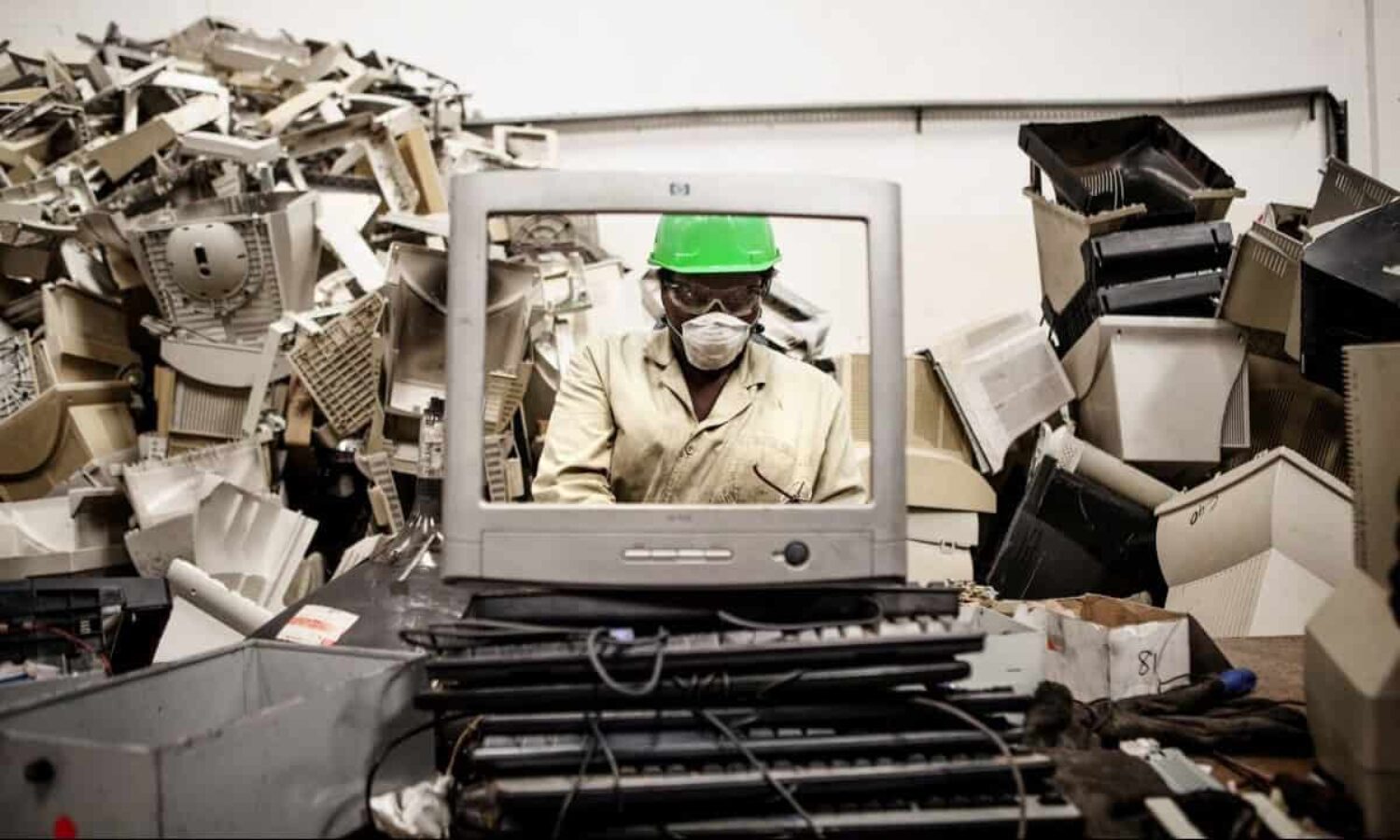 Electronic waste is classified on the WorldLoop site in Kenya. Image: Closing the gap
"There are a number of African companies pushing the zero waste agenda, particularly through 3D printing," explains Ngosa Mupela, Close the Gap business manager in Kenya, which runs repair and manufacturing centers across the continent and supports local social entrepreneurs. "We have our own creative space currently under development and we hope to contribute to that ecosystem in the coastal region of Kenya," he says.
In neighboring Tanzania, in the capital Dar es Salaam, the makerpace Buni Hub builds 3D printers from electronic waste. "It took us eight weeks to build our first 3D printer," explains Paul Mandele, co-manager of the center. The team used steel rods from broken printers, stepper motors from old electronics, and discarded computer power cords.
The business plan was to use the newly created 3D printers to make visual aids for teaching. However, as Mandele explains, much of the Buni Hub's work now involves printing parts for more 3D printers. "We have tested other use cases," adds Mandele. "Recently, we tested printers to make prosthetics and other tools that can be used in the medical field."
Africa is doing very well [when it comes to] reuse and repair compared to other regions
E-waste will be a persistent challenge, with the global total expected to grow 40% by 2030. Africa produced 2.9 million tonnes in 2019, a small amount compared to the 13.1 million tonnes in the Americas and the 12 million from Europe; However, some of the discarded products from Europe still make it to places like Agbogbloshie, legally or not.
But most come from Africa, ITU's Bel notes, and the number will continue to rise thanks to the growing middle class in many African nations. "Manufacturers must take responsibility," he adds. Until more formal schemes are developed, it is up to the intelligence of entrepreneurs across the continent to make good use of e-waste.
Main image: An e-waste repair and recycling kiosk in the market in Ngara, Kenya. WorldLoop