New News
The photographs helping female Afghan journalists tell their stories
The Taliban's takeover of Afghanistan has important implications for female reporters. A sale of prints is raising money to help them flee or continue their work underground.
Since the Taliban's takeover of Afghanistan in August, hard-won freedoms have been threatened, no more so than women's rights, freedom of speech and freedom of the press.
the Women's Media Network, India (NWMI) reached out to female journalists in Afghanistan to find out how they could help their colleagues continue their work through thick and thin. One of the most urgent needs they identified was money.
In response, the NWMI organized a print sale in collaboration with the Associated Press (AP), which has donated a selection of images to the cause. The collection brings together photographs by some of AP's bravest and most talented visual journalists, offering glimpses of everyday life in Afghanistan over the past two decades.
A contributing photographer is Richard Vogel, whose photo of two Afghan boys walking behind a tank was taken in 2003.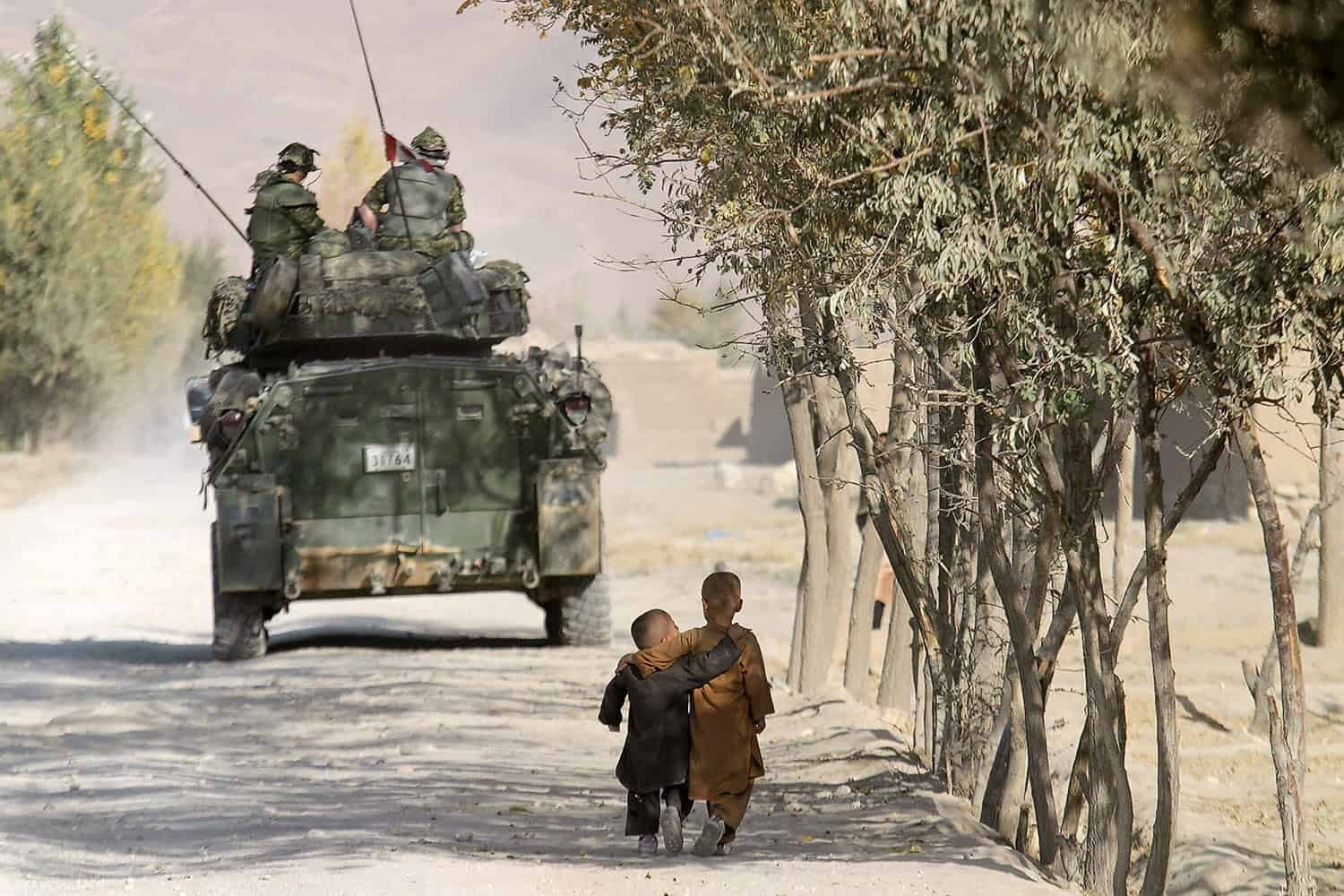 Afghan children walk arm in arm as the armed forces patrol a school in Karez-e-Mirin. Credit: AP Photo / Richard Vogel
"The photo of children walking arm in arm behind a tank was taken just after the opening of a rural school in Afghanistan," he said. "It was a very optimistic moment and a privilege to be able to document life in Afghanistan at that time. People were incredibly optimistic. You would find people dancing in the streets. "
Suzanne Plunkett is another photographer whose work appears in the collection. His image of two girls playing on a swing in front of snow-capped mountains was typical of his approach to documenting life in Afghanistan.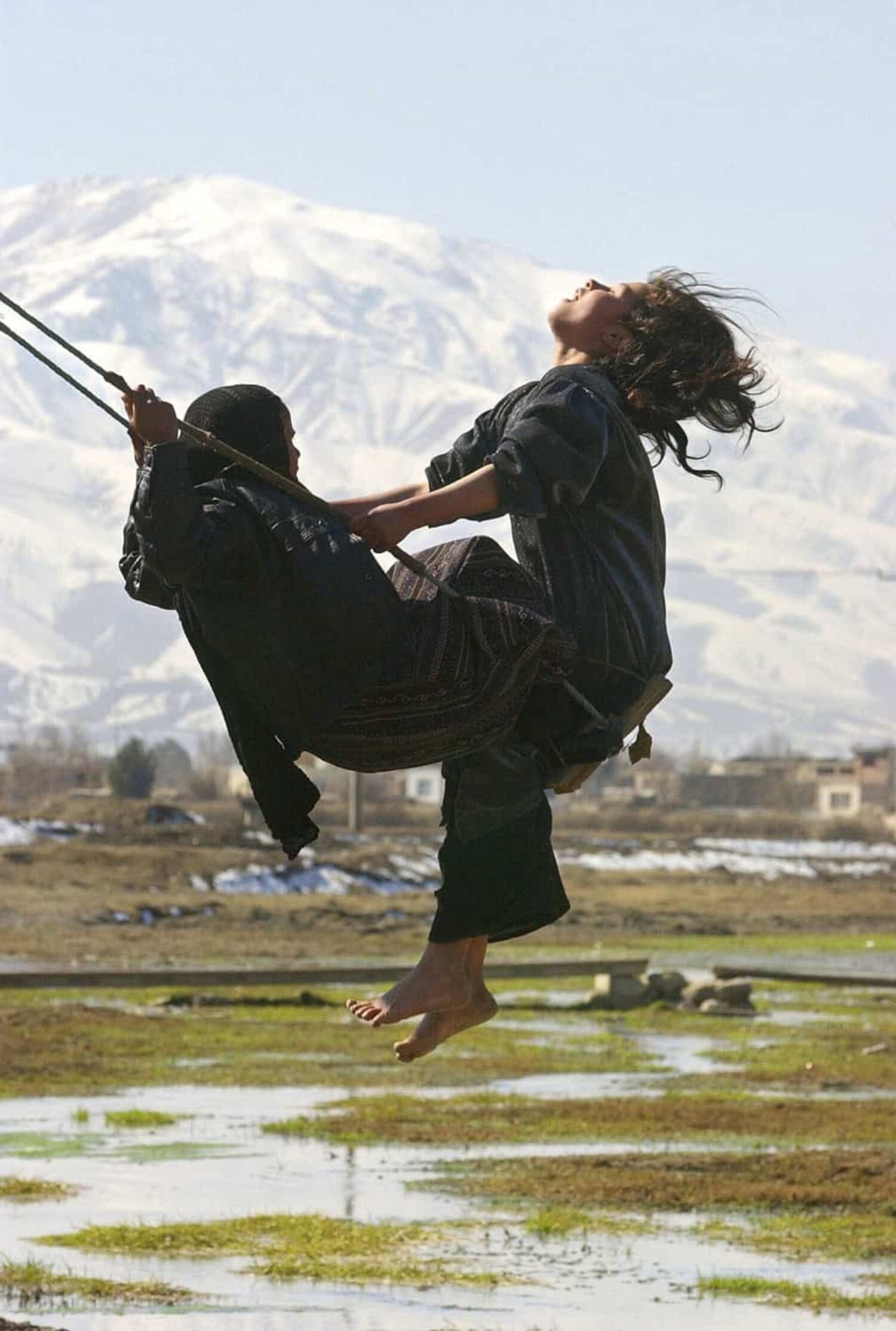 Two girls play on a swing during the 2003 Eid holiday. Credit: AP Photo / Suzanne Plunkett
"Afghanistan is such a beautiful country and by the time I visited it I was so full of hope," he said. "I tried to show this in the subjects I photographed, rather than the war photos that had been so abundant previously."
All proceeds from the sale of the unsigned copies will go to helping women journalists in Afghanistan; Whether it's finding safe houses, rebuilding small media businesses, settling in new countries, or finding ways to keep telling their stories.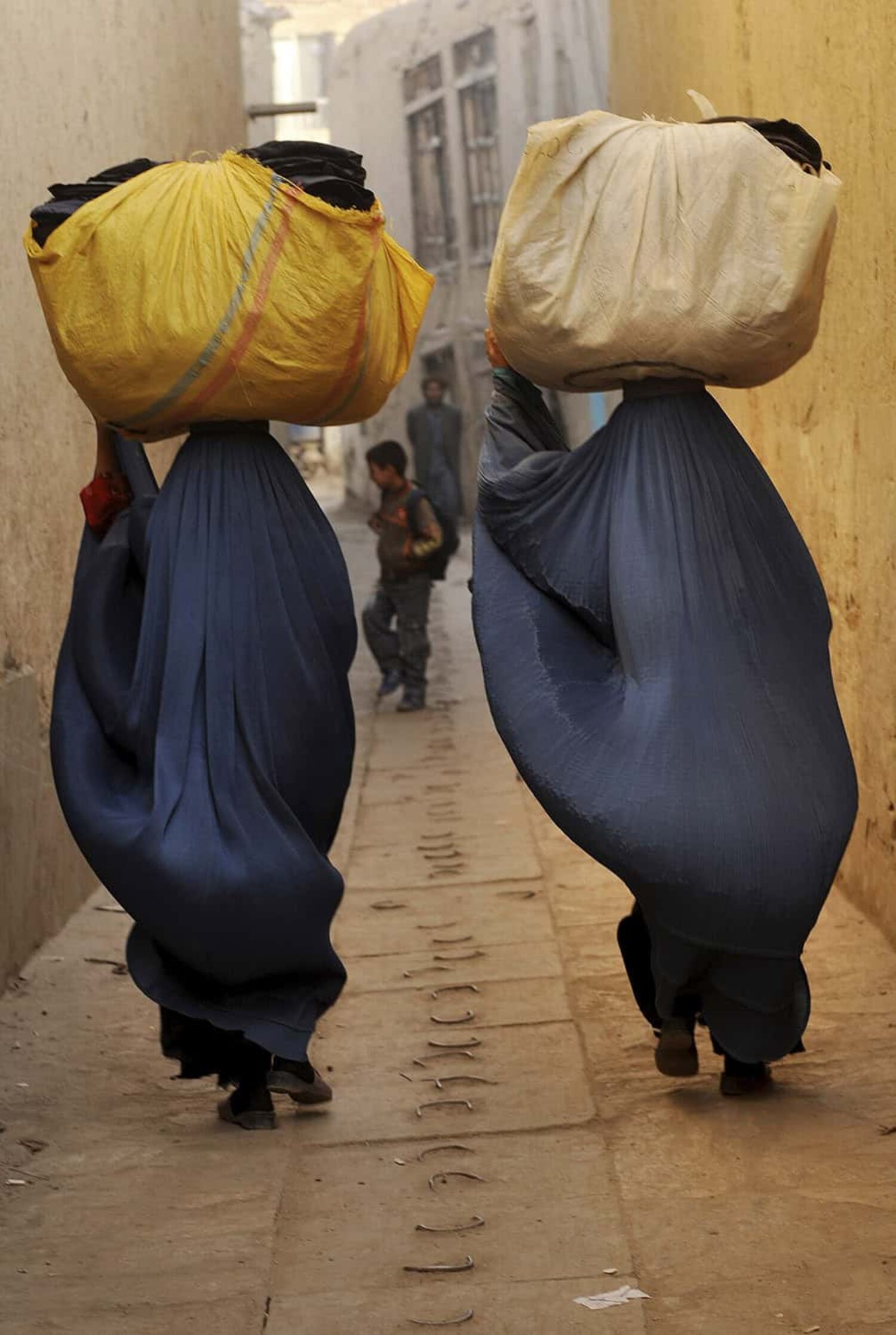 Afghan women bring second-hand clothes to wash and sell in Kabul. Credit: AP Photo / Farzana Wahidy
NWMI is a forum for women in the media to share information and resources, exchange ideas, uphold media standards and ethics, and promote gender equality in industry and society at large.
Prints start from $ 150 (£ 110) and are available from the Journalists for Afghanistan website until September 30.
Main image: A group of Afghan girls observe UN workers in the village of Ghumaipayan Mahnow in 2004. Credit: AP Photo / Emilio Morenatti