New News
Rewilding: large-scale nature restoration project announced for England
The country's latest rebuilding project promises an "alternative future" for the UK's highlands. Red squirrels are among the species that could benefit from the initiative in Yorkshire
The barren wastelands of the Yorkshire Dales attract many wetsuit-clad hikers, but the celebrated scenery is not quite as nature intended. Overgrazing has maintained a strangely beautiful state of desolation in parts of the highlands and has left nature with limited opportunities to flourish. A similar story has unfolded elsewhere in the high reaches of the UK.
Delivering an "alternative future" for the nation's wastelands is a large-scale nature restoration project led by the Yorkshire Wildlife Trust (YWT). Launched last week, the project seeks to turn 3,000 acres of densely grazed hills in the Yorkshire Dales into a biodiverse ecosystem where native wildlife, including red squirrels, cuckoos and black grouse, can thrive.
The project, called Wild Ingleborough, will see the restoration of depleted peatlands and the expansion of native forests, which act as vital carbon sinks. Around 30,000 trees in total will be planted, but most of the new forest will materialize simply by giving nature room to reclaim the land, also known as "passive reforestation".
In addition to absorbing CO2 and increasing biodiversity, Wild Ingleborough could help protect the region from flooding, as trees and shrubs act as a drag on flooding. The project is also likely to amplify the region's tourism potential, amid growing interest in nature restoration projects, as highlighted the popularity of the Knepp Estate in West Sussex.
"Ingleborough is one of the most iconic and treasured landscapes in our great county," said Rachael Bice, executive director of the Yorkshire Wildlife Trust. "Intervening carefully, we will see the landscape of the valleys transform; restoring natural processes and plant and animal communities, which will help secure and enrich the future of Yorkshire residents and visitors as well.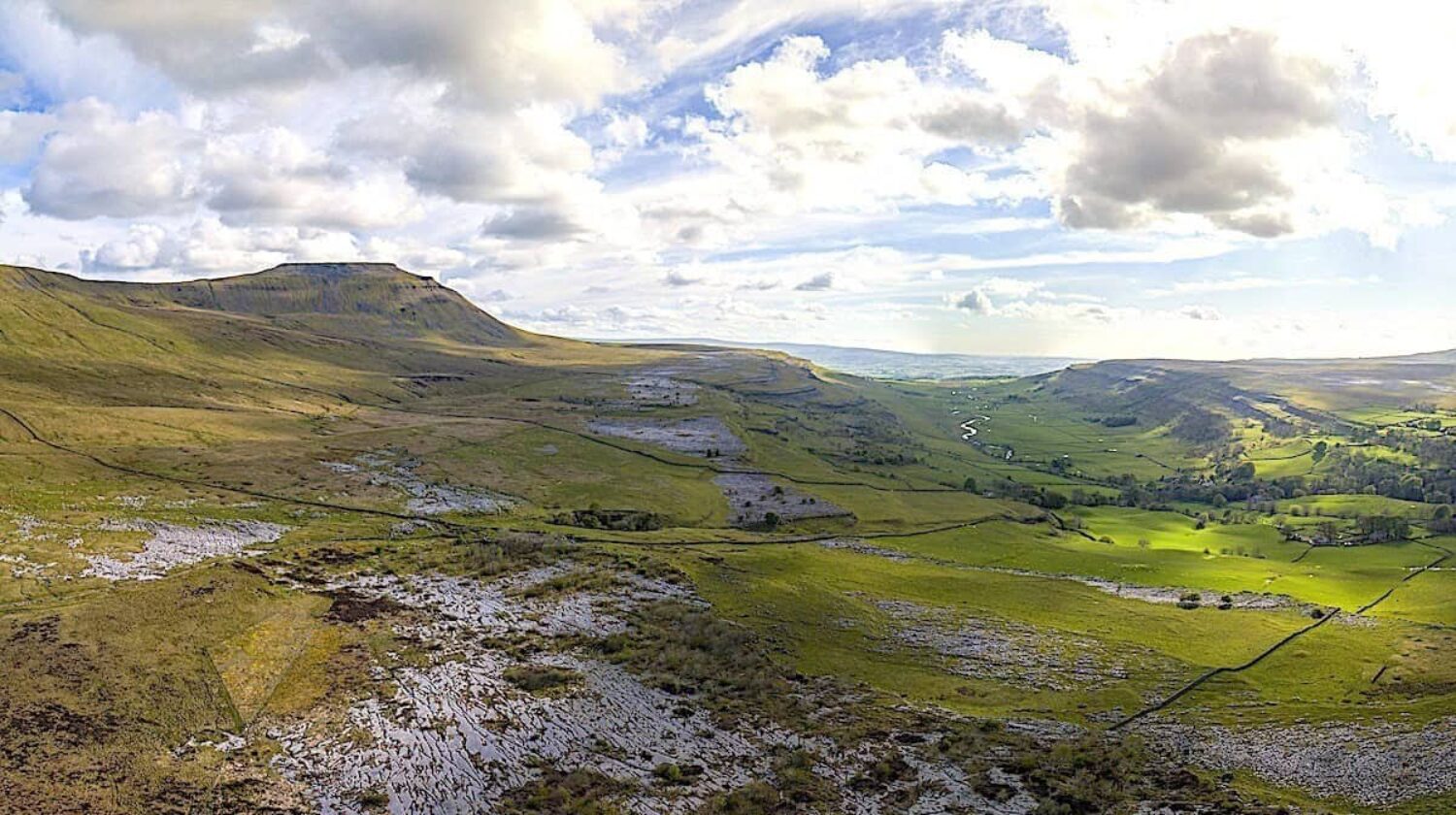 The overgrazed wastelands of Wild Ingleborough will be transformed by trees and shrubs. Image: Yorkshire Wildlife Trust
Wild Ingleborough is a partnership between YWT, Natural England, the University of Leeds, United Bank of Carbon, Woodland Trust and WWF. It is one of the first projects in the UK to reestablish the treeline in the highlands of the country. The WWF described it as a "plan for restoration".
"Through this project, we want to show that a wilder world is more stable, with a more resilient nature and capable of adapting to change," said Tanya Steele, WWF Executive Director. "We hope to create a rich and diverse landscape for people and wildlife to thrive."
Rebuilding the tourism sector
Tour guides in Europe are being taught about rebuilding through a new training initiative, launched in response to growing interest in the reintroduction of species. The program is led by Rewilding Europe, which hopes to boost economic opportunities for remote communities in regions that have benefited from reforestation.
They want to help attract visitors to remote places, like the Carpathians in Romania and the Velebit Mountains in Croatia, with the appeal of encountering wild animals like lynxes and wolves.
Lead Image: Kulli Kittus