New News
Hundreds of 'tiny homes' have appeared in LA to house homeless people
Los Angeles is the latest city to experiment with micro-homes, providing safe accommodation for the homeless while they find their feet.
Small but perfectly formed houses in white, yellow, blue and pink sit in short rows, while geometric blocks of red, green and blue cover the asphalt that separates them. But this new neighborhood in Los Angeles is more than a colorful design statement, it's a bid to house some of the city's homeless population.
Lehrer Architects, a company with a philosophy of 'unused and thrown away spaces', has unveiled two vibrant micro-home villages this year, utilizing a space that other developers would overlook due to its size, shape or lack of infrastructure.
The Chandler Street Tiny Home Village opened in February, with 39 prefab 'pallet shelters' on an awkwardly leftover site. The Alexandria Park Tiny Home Village, capable of housing 200 residents in 103 one- or two-person units, followed in April. Two more towns are under construction in the city., and will offer 374 additional beds.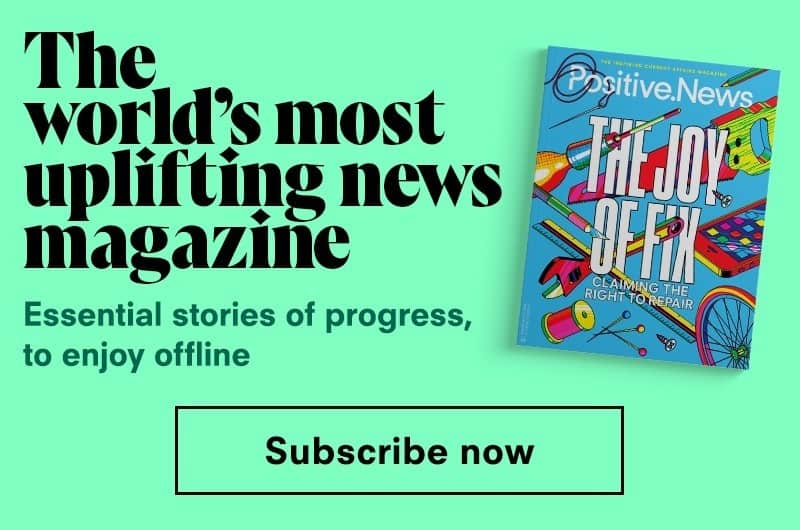 "With the two bridge house facilities we already have, and with the two additional cottage villages that we are building at the moment, we will have enough capacity to house all the homeless people currently living on a sidewalk in my district this year." said Paul Krekorian, a member of the Los Angeles City Council (2nd Ward).
Both towns were built in 13 and 15 weeks respectively. The homes are designed to provide a quick to build, safe and healthy "bridge" shelter on the path to permanent housing.
The homes do not have a private bathroom, but there are shared facilities on site. The villages also include space for collective meals, areas for washing clothes, play areas for pets and secure storage.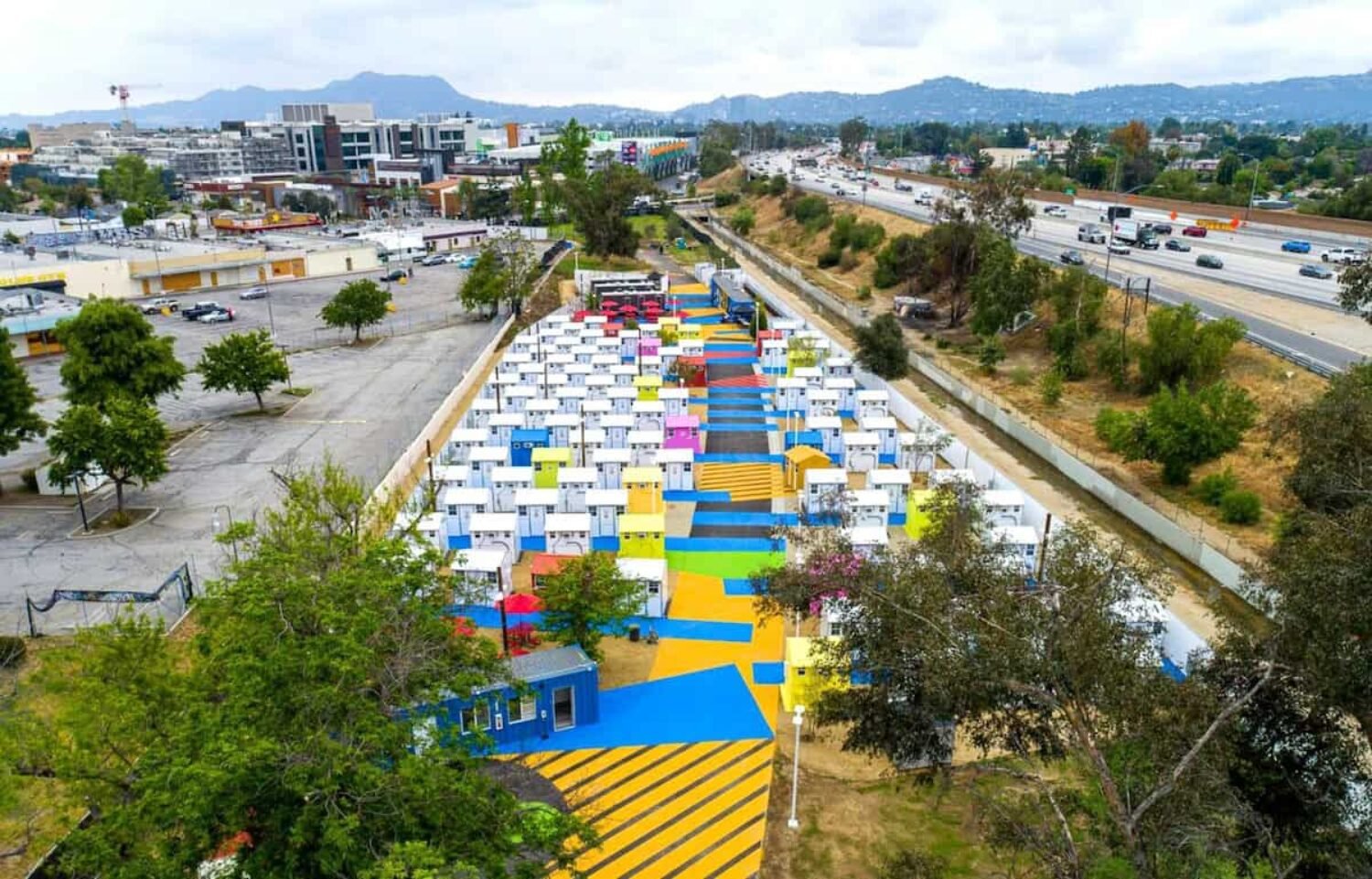 Two more villages are planned for Los Angeles, where tens of thousands live in difficult conditions. Image: Lehrer Architects
So what do they like to live in? "I don't see any improvement I can make," said Stephen Smith, who moved off the street to one of the Chandler Street houses, told the Washington Post. Although he admitted that the town could use more baths.
Los Angeles is not the only city that uses micro homes as bridge housing. Last year, A development of six such homes was launched in Cambridge., England, where many people sleep outside in the shadow of the famous university.
There are also plans underway to place micro prefab houses in tight spaces in Bristol, England, in an attempt to provide much needed affordable housing.
Houses allow people to regroup and start living again, rather than simply surviving.
However, with a homeless population of more than 66,400 people, Los Angeles County is under more pressure than most to house poor sleepers.
"If we're going to sit back and wait until affordable housing is built, the homeless problem will continue to grow," said Ken Craft, CEO of Hope of the Valley Rescue Mission, who runs the town of Chandler Street. "We have to be able to get people off the streets and into temporary housing, while tackling the problem of affordable and permanent housing."
He added: "A 'little house' gives people a real sense of independence and security. For me, it allows all people, but especially women, to take a deep breath, regroup and start living again, rather than just surviving. "
Lead Image: Lehrer Architects