New News
How classic songs are uniting children and care home residents online
A project to combat loneliness in the confinement is using classical songs to unite generations through the Internet.
From the catchy chorus of Cecelia de Simon and Garfunkel, to the enormous yearning captured in Over the Rainbow, the songs have helped bring people together during the confinement.
Specifically, they have been linking thousands of nursing home residents with youth through the Internet as part of the Along with the Music draft.
The initiative, of the Creation of intergenerational music (IMM) community interest company, launched in December 2020 in an attempt to combat the loneliness of the confinement. More than 100 intergenerational connections have already been made, and hundreds of children and care home residents have signed up and are waiting to be matched.
The groups begin by sharing a song of their choice with each other through the Together with Music online platform. The children perform the interpretations of the songs for the residents of the nursing home and sometimes vice versa. Music then becomes a springboard for broader conversations between participants, and relationships are supported by IMM.
"We have already seen more than 100 connections emerge and begin to flourish through the exchange of music, culture, hope and positivity," said Charlotte Miller, director of IMM. Miller hopes the plan will help communities recover and rebuild after closure.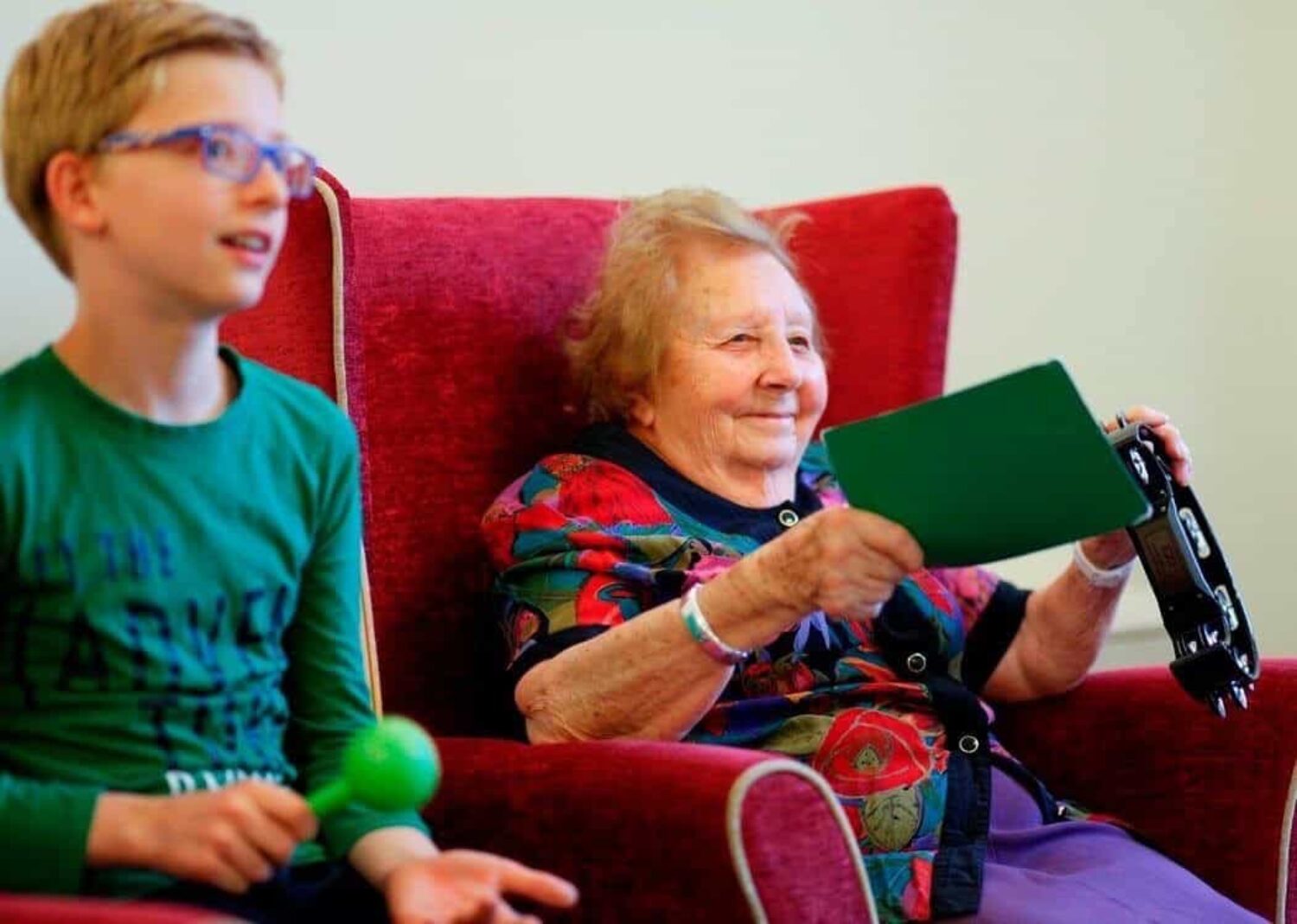 In normal times, IMM uses music to bring generations together in person. Image: IMM
In Surrey, the Kingfisher residence joined forces with Durlston Court School to exchange versions of Cecilia. Meanwhile, in Richmond, London, nursing home resident George wrote a song about living with dementia, built around an incident with the police.
After watching his video, children at a local school created their own song, inspired by George's story, in which the police fined people with fudge bars instead of money.
Professor Martin Green, Executive Director of Care England, said: "This project will bring a ray of sunshine to thousands of lives and will help counteract feelings of isolation."
Lead Image: Michelle Mcewen